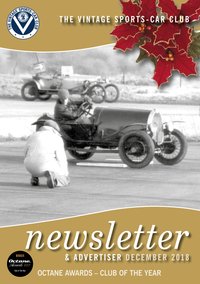 Friday 30 November 2018
December 2018 Newsletter Now Available to Download
The December edition of the Newsletter is now available for Club Members to download.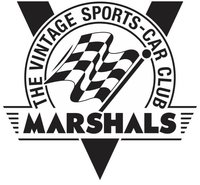 Friday 23 November 2018
Voting is Open for Volunteer of the Year
The VSCC Volunteer of the Year Award is voted for by all Marshals who have supported VSCC events during the 2018 season.

Thursday 22 November 2018
TOPO CLOSED
Due to the cold weather and a broken heating system we have had to close the office today.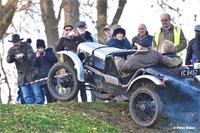 Thursday 22 November 2018
COTSWOLD TRIAL - THIRTEENTH CONSECUTIVE YEAR
The Cotswolds had never looked so stunning. Over 1000 spectators made their way through the village of Gotherington to enjoy the spectacular, sun drenched autumn views whilst cheering on competitors as they battled the final 3 hills of the day at Prescott Hill Climb.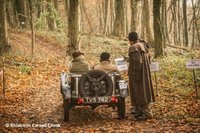 Wednesday 21 November 2018
MARSHALLING CAN BE JUST AS REWARDING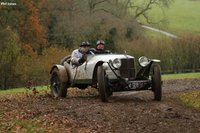 Saturday 17 November 2018
THE COTSWOLD TRIAL

Saturday the 17th November will see the
thirteenth consecutive year.
The Vintage Sports-Car Club has run
The Cotswold Trial.