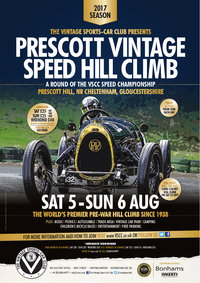 Wednesday 19 July 2017
VSCC Prescott Vintage Speed Hill Climb only weeks away!
As is the long-standing tradition, the Vintage Sports-Car Club arrives in Gloucestershire on the first weekend in August for the undoubted 'jewel in the crown' of the Vintage motorsport year – the Club's historic Prescott Vintage Speed Hill Climb, first held in 1938, taking place on 5/6 August.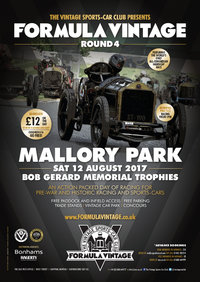 Tuesday 18 July 2017
Entries Closing Soon for Formula Vintage at Mallory Park
As we gear up for Cadwell Park this coming weekend, don't forget entries are closing soon for the next round of Formula Vintage at the fantastic Mallory Park with Round 4 on Saturday 12 August.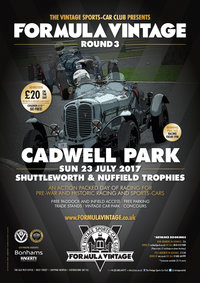 Monday 17 July 2017
Last Chance to buy Advance Spectator Tickets for Formula Vintage at Cadwell Park
A reminder that time is running out to claim your discounted Advance Tickets for the Club's Formula Vintage Race Meeting at Cadwell Park on Sunday 23 July for you and your guests.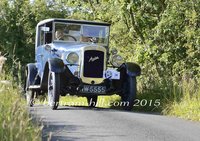 Friday 14 July 2017
Suffolk to host the VSCC Eastern Rally this weekend
Our VSCC Rallyists head east this weekend for the Club's next navigation event of the season – the Eastern Rally, taking place tomorrow Saturday 15 July.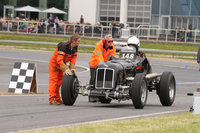 Wednesday 12 July 2017
Sue Staveley – Funeral Announcement
Sue's funeral will be held at All Saints Church, Weston Longville, Norfolk on Monday 24 July at 2.00 pm.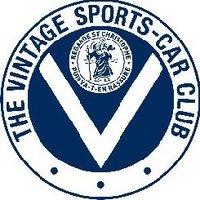 Monday 10 July 2017
Happy 80th Birthday to VSCC Racing
The VSCC marks 80 years to the day of the Club's very first Race Meeting at Donington Park.