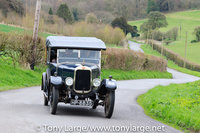 Monday 10 April 2017
Entries Closing Soon for the VSCC Spring 'South Downs' Rally
Club Members are reminded that entries close soon for the upcoming Spring Rally, the first daytime navigation event of the season, taking place on Saturday 29 April.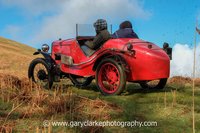 Friday 07 April 2017
Scottish Borders set to host the 2016/17 VSCC Trials Season Finale this weekend
VSCC Triallists are bound for the familiar surroundings of Lanarkshire for the annual Scottish Trial tomorrow, Saturday 8 April, the finale to the Club's extended 2016/17 Trials Season.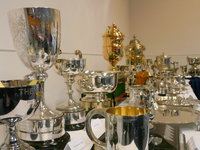 Wednesday 05 April 2017
Over £2500 raised for the Midlands Air Ambulance Charity at VSCC Awards Dinner / AGM Weekend
A collection was made alongside the Club's Annual Awards Dinner and AGM activities at the Hilton Warwick this past weekend, where Club Members, Marshals and guests generously donated more than £2500 to the Midlands Air Ambulance Charity, recently named the Club's nominated chosen charity.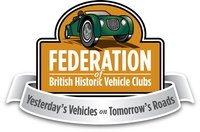 Tuesday 04 April 2017
FBHVC receives Sir Henry Royce Memorial Foundation Trophy for creating restoration apprenticeship
At a glittering white tie awards ceremony held at London's Mansion House, FBHVC chairman, David Whale was presented with the Sir Henry Royce Memorial Foundation Trophy for the outstanding achievement of creating its Historic Vehicle Restoration Apprenticeship.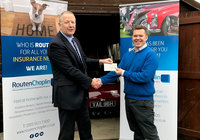 Tuesday 04 April 2017
Routen Chapin £500 Prize Draw Winner is VSCC Member
Throughout 2016 Routen Chaplin ran a £500 Prize Draw online and at a number of events across the country, with over 160 people entered at events including Prescott, Oulton Park, Silverstone and Donington Park.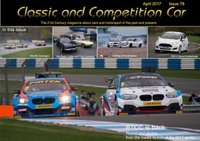 Tuesday 04 April 2017
Classic and Competition Car – April 2017
The April Issue of Classic & Competition Car is now available to download.