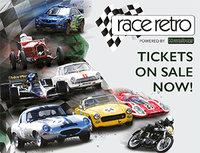 Thursday 23 February 2017
Come and visit the VSCC on 'Speed Street' at Race Retro this weekend
The VSCC return to Stoneleigh Park near Coventry this weekend from Friday 24 - Sunday 26 February to exhibit at Race Retro, the International Historic Motorsport Show.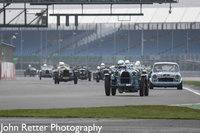 Wednesday 22 February 2017
THE POMEROY TROPHY 2017 – A BIG THANK YOU
A record entry, cars dating from 1910 to 2014, entrants age ranging from 18 to 88 years, 57 different marques represented – from Panda to Prince Henry, from Morris Woody to Type 35, from Mini to Grey Lady.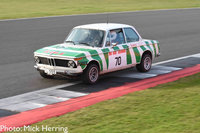 Tuesday 21 February 2017
Original Works Rally BMW 2002 triumphs at VSCC Pomeroy Trophy
Following Pre-war success in his 1928 AC-engined Frazer Nash in last year's event, David Wylie went one better this year to claim overall victory in his BMW 2002 at the Pomeroy Trophy at Silverstone on Saturday 18 February.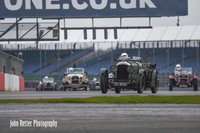 Friday 17 February 2017
Get set for a record-breaking VSCC Pomeroy Trophy at Silverstone this weekend
Any fears of a 'Last Night at Pom' have been spectacularly quashed with an incredible entry of almost 150 Pre- and Post-war cars lined up to take part in the Club's celebrated Pomeroy Trophy at Silverstone tomorrow, Saturday 18 February.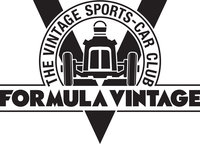 Friday 10 February 2017
Formula Vintage – a new name for VSCC Racing
The Vintage Sports-Car Club is proud to present Formula Vintage, the new name for the Club's racing programme with the aim of introducing the VSCC's unique and celebrated line-up to a new and wider audience of motorsport enthusiasts.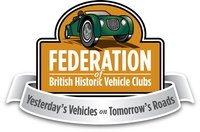 Thursday 09 February 2017
FBHVC APPOINT NEW PRESIDENT
The Board of The Federation of British Historic Vehicle Clubs (FBHVC) is delighted to announce that Lord Steel of Aikwood (David Steel) has agreed to be our new president. The Board agreed unanimously that he was the man to replace Lord Montagu as only the second president in the FBHVC's history.