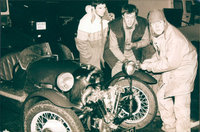 Friday 06 January 2017
Last Call for the VSCC Measham Rally 2017
The 'Ultimate Test' of Pre-war Car & Crew since 1950 returns to the heart of England for 2017… are you ready to take on the challenge? Entries close soon for the Club's celebrated overnight Measham Rally, based from Bruntingthorpe Proving Grounds, near Lutterworth in Leicestershire on 21/22 January.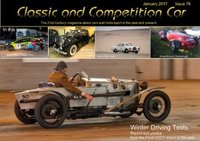 Thursday 05 January 2017
Classic and Competition Car – January 2017
The January Issue of Classic & Competition Car is now available to download, including coverage of the VSCC Winter Driving Tests, which took place at Bicester Heritage last month.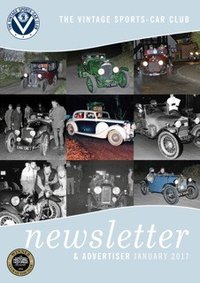 Tuesday 03 January 2017
January 2017 Newsletter Now Available to Download
The January edition of the Newsletter is now available for Club Members to download.