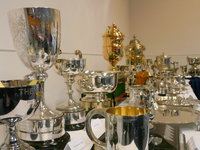 Wednesday 22 March 2017
LAST CALL FOR THE VSCC AWARDS DINNER, ANNUAL GENERAL MEETING, MARSHALS' FORUM & DINNER 2017
As tradition, our Annual Awards Dinner & Presentation, AGM and Marshals' Dinner & Forum will be combined on the same weekend later this month, taking place on Friday 31 March/Saturday 1 April at the Hilton Hotel, Warwick, Stratford Rd, Warwick CV34 6RE - this is a last call for tickets for the Awards Dinner and RSVPs for the Marshals' Dinner so don't miss out and book your place now!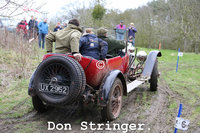 Tuesday 21 March 2017
Herefordshire Trial Provisional Results & Photo Gallery are now live
Members can now download Provisional Results from the Herefordshire Trial, which took place this past weekend based at How Caple Court near Ross-on-Wye on 18/19 March.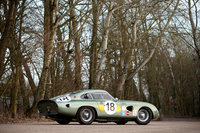 Monday 20 March 2017
TRACKSIDE TRIUMPH – BRITISH MARQUES STEAL THE SHOW AT BONHAMS GOODWOOD SALE
Bonhams third Goodwood Members' Meeting Sale took place yesterday, Sunday 19 March, and saw success from start to finish with an 80% sell rate and a total of £5,624,147 achieved. The top lot, a 1961 Aston Martin DP214 Replica GT Competition Coupé realised £551,667.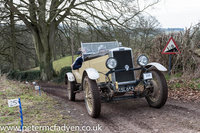 Friday 17 March 2017
Busy VSCC Trials Season continues in Herefordshire this weekend
This weekend sees the Club host the Herefordshire Trial, based at How Caple Court near Ross-on-Wye – a third Trial in four weeks for our loyal Club Members, as the discipline continues to prove to be amongst the most popular of VSCC events.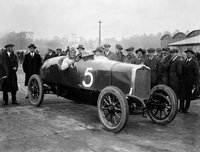 Wednesday 15 March 2017
CAR DRIVEN BY FASTEST MAN ON EARTH TO BE SOLD AT BONHAMS GOODWOOD SALE
Sir Malcolm Campbell – for many years the fastest man on earth - is best known for breaking nine land speed records, four water speed records and for being the first person to drive an automobile at over 300mph. He is also a previous owner of the 1913 Talbot 15HP Works Hill-Climber (£140,000 – 180,000) offered at the Bonhams Goodwood Members' Meeting Sale this coming Sunday 19 March.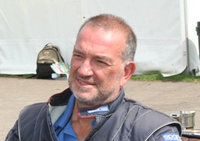 Monday 13 March 2017
Derek Howard-Orchard (1951-2017)
It is with great sadness that the Club announces the passing of Club Member, Derek Howard-Orchard.