LATEST NEWS FROM THE VSCC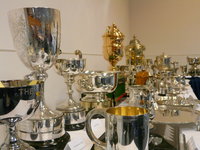 ANNUAL AGGREGATE TROPHIES 2014
We are delighted to publish the standings for the Club's Annual Aggregate Trophies for the first half of the year, up to and including the Welsh Speed Weekend at Pembrey.

LATEST EVENTS
Loton Park Hillclimb
Price for non members:
£5.00
Qty day 1:
Qty day 2:
Loton Park Hillclimb
13 Sep 2014 - 14 Sep 2014
Bonhams Auction, Goodwood (The Goodwood Revival Sale)
Goodwood Estate, Chichester, PO18 0PX
LC&ES Driving Tests
Brooklands Museum, Surrey, KT13 0QN

ABOUT US
The Vintage Sports-Car Club was established in 1934 to promote the sport and pastime of motoring, principally for cars built before 1931. That still holds true today for the current...

BECOME A MARSHAL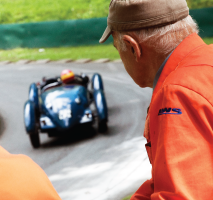 VSCC ON TWITTER