LATEST NEWS FROM THE VSCC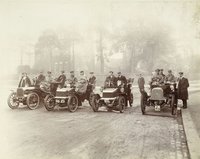 Wednesday 22 October 2014
A RARE PHOTOGRAPHIC WINDOW INTO THE VICTORIAN AND EDWARDIAN AGE OF MOTORING FOR SALE AT BONHAMS
Offered at Bonhams London to Brighton Sale on Friday 31 October, the Argent Archer Archive provides a rare window into the Victorian and Edwardian ages of motoring.

LATEST EVENTS
Goodwood Autumn Sprint
Goodwood Circuit, Nr Chichester, Sussex, PO18 0PX
Cotswold Trial
Prescott Hill, Gotherington, Cheltenham, Glos, GL52 9RD
The New Year Driving Tests

ABOUT US
The Vintage Sports-Car Club was established in 1934 to promote the sport and pastime of motoring, principally for cars built before 1931. That still holds true today for the current...

BECOME A MARSHAL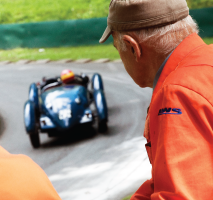 VSCC ON TWITTER